Panasonic projection lens
Panasonic PT-FRZ60/50 modified projection short throw lens
Panasonic PT-FRZ60/50 modified projection short throw lens
Throw ratio: 0.48:1
Throw ratio: 0.6:1
Throw ratio: 0.65-0.76:1
Throw ratio: 0.7:1
Throw ratio: 0.8:1
Throw ratio: 1.05-1.7:1
Throw ratio: 2.9-5.5:1
Login to see price
Description
Panasonic projector model: PT-FRZ60 PT-FRZ50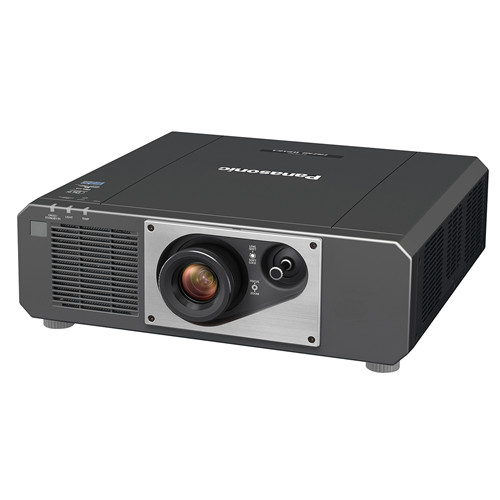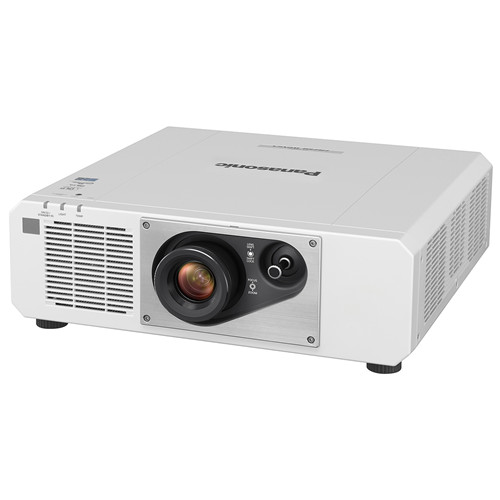 Projector type
1-Chip DLP™ projector
DLP™ chip
Panel size
17.0 mm (0.67 in) diagonal (16:10 aspect ratio)
Display method
DLP™ chip x 1, DLP™ projection system
Number of pixels
2,304,000 (1920 x 1200 pixels)
Light source
Laser diodes
Light output
6,000 lm*1/6,200 lm (Center)*2
(When [Picture Mode] is set to [Dynamic], [Daylight View] is set to [OFF], [Dynamic Contrast] is set to [OFF], [Light Output] is set to [100 %], and [Auto Power Save] is set to [OFF])
5,200 lm*1/5,400 lm (Center)*2
(When [Picture Mode] is set to [Dynamic], [Daylight View] is set to [OFF], [Dynamic Contrast] is set to [OFF], [Light Output] is set to [100 %], and [Auto Power Save] is set to [OFF])
Time until light output declines to 50 %*3
20,000 hours (Normal)
Resolution
1920 x 1200 pixels
Contrast ratio*1
20,000:1 (Full On/Full Off, Picture Mode: Dynamic, Dynamic Contrast 1, Operating Mode: Normal)
Screen size (diagonal)
1.02–7.62 m (40–300 in), 16:10 aspect ratio
Center-to-corner zone ratio*1
90 %
Lens
2.0x manual zoom (throw ratio: 1.46–2.94:1), manual focus, F 2.0–3.4, f 21.5–43.0 mm
Lens shift (From the origin point of the lens mounter)
Vertical
+64 %, -44 % (manual)
Horizontal
+34 %, -27 % (manual)
Keystone correction range
Vertical: ±40 °, Horizontal: ±20 °
Installation
Ceiling/floor, front/rear, free 360-degree installation
Terminals
HDMI 1 IN/HDMI 2 IN
HDMI 19-pin x 2 (Compatible with HDCP 2.3, Deep Color, 4K/60p signal input*4), CEC supported
COMPUTER 1 IN
D-sub HD 15-pin (female) x 1 (RGB/YPBPR/YCBCR)
COMPUTER 2 IN/1 OUT
D-sub HD 15-pin (female) x 1 (RGB/YPBPR/YCBCR)
VIDEO IN
Pin jack x 1 (composite video)
AUDIO IN 1
Pin jack x 1 (L, R)
AUDIO IN 2/3
M3 x 1/M3 x 1
AUDIO OUT
M3 x 1 (Variable)
SERIAL IN
D-sub 9-pin (female) x 1 for external control (RS-232C compliant)
DIGITAL LINK
RJ-45 x 1 for network and DIGITAL LINK connections (HDBaseT™ compliant), PJLink™ (Class 2) compatible, 100Base-TX, Art-Net compatible, HDCP 2.3 compatible, Deep Color compatible, 4K/60p signal input*4
LAN
RJ-45 x 1 for network connection, PJLink™ (Class 2) compatible, 10Base-T/100Base-TX, Art-Net compatible
USB
USB connector (Type A) x 1 (Output 5 V/2 A)
Power supply
AC 100–240 V, 50/60 Hz
Power consumption
540 W
465 W
Cabinet materials
Molded plastic
Operation noise*1
30 dB (Quiet Mode), 35 dB (Normal Mode)
27 dB (Quiet Mode), 32 dB (Normal Mode)
Dimensions (W x H x D)
498 x 168*5 x 492 mm (19 5/8˝ x 6 5/8˝*5 x 19 3/8˝ )
Weight*6
Approx. 16.1 kg (35.5 lbs)
Approx. 16.0 kg (35.3 lbs)
Operating environment
Operating temperature: 0–45 °C (32–113 °F), operating humidity: 10–80 % (no condensation)
Applicable software
Logo Transfer Software, Multi Monitoring & Control Software, Early Warning Software


*1 Measurement, measuring conditions, and method of notation all comply with ISO/IEC 21118: 2020 international standards. Value is average of all products when shipped.
*2 Average light-output value of all shipped products measured at center of screen in Normal Mode.
*3 Around this time, light output will have decreased by approximately 50 %. IEC62087: 2008 Broadcast Contents, Normal Mode, Dynamic Contrast 2, temperature 30 °C (86 °F), elevation 700 m (2,297 ft) with 0.15 mg/m3 of airborne particulate matter. Estimated time until light output declines to 50 % varies depending on environment.
*4 4K signals are converted to the projector's resolution (1920 x 1200 pixels) upon projection. Supported terminals: DIGITAL LINK/HDMI®.
*5 With legs at shortest position.
*6 Average value. May differ depending on the actual unit.
---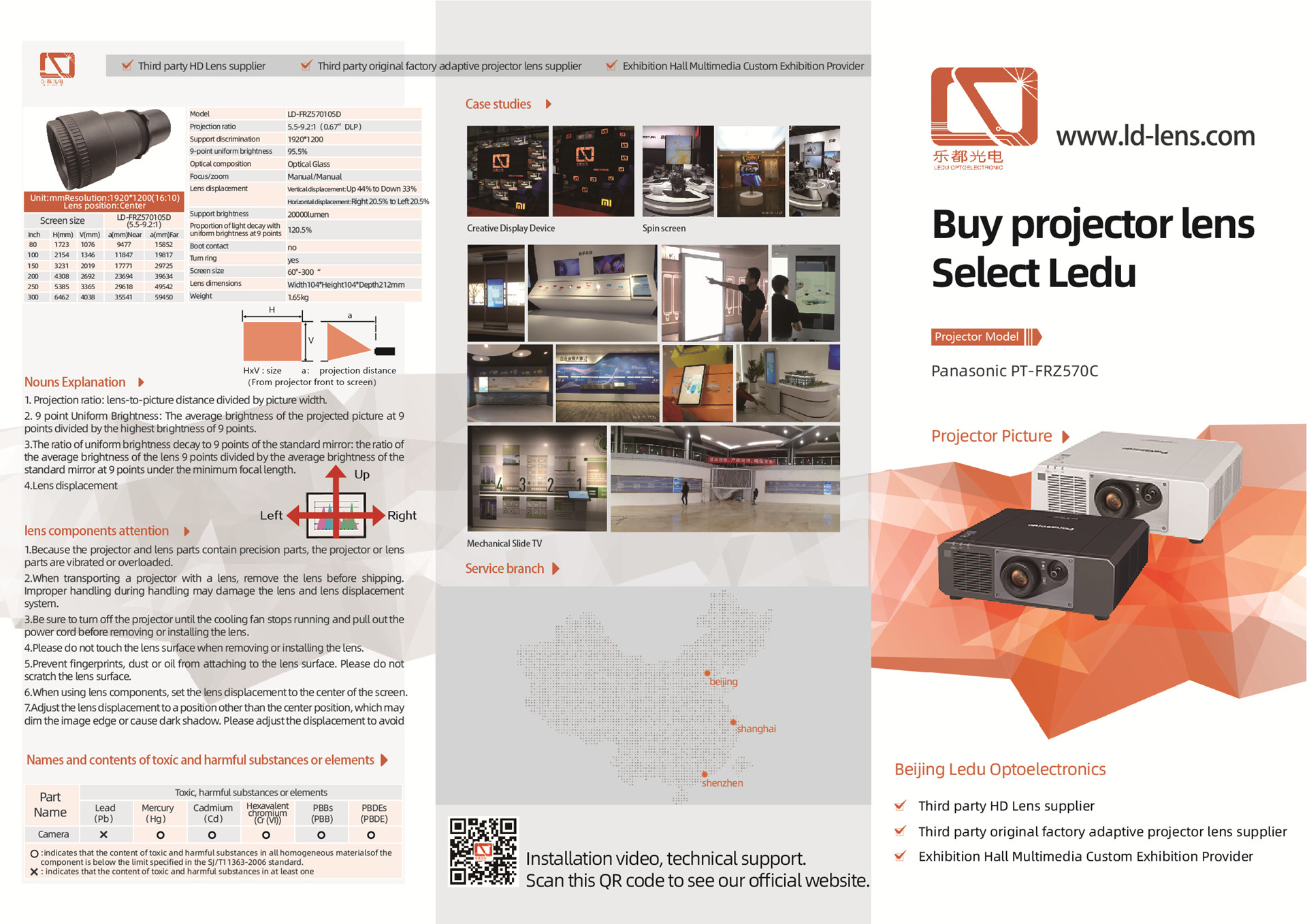 ---

1.投射比:镜头到画面距离除以画面宽度
Projection ratio: distance from lens to picture divided by picture width
2.9点亮度均匀度:9点平均亮度除以其中的最高亮度
9 brightness uniformity: 9 points average brightness divided by the highest brightness
3.与标镜9点均匀亮度光衰比例:镜头9点平均亮度除以标镜9点平均亮度
Light attenuation ratio of uniform brightness at 9 points of the standard mirror: average brightness at 9 points of the lens divided by average brightness at 9 points of the standard mirro

---

CAUTION(注意)
LE DU Lens Unit User's Manual
(镜头部件 用户手册)
Do not give a shock or excessive load to the projector or the lens components as the projector and lens components contain precision parts.
(因为投影机和镜头部件包含精密零件,所以不要对投影机或镜头部件进行剧烈震动或超负载)
When shipping the projector with the lens,remove the lens before shipping the projector. The lens and the lens shift mechanism may encounter damage caused byimproper handling during transportation.
(运输带有镜头的投影机时,运输之前需移除镜头。搬运期间处理不当可能会损坏镜头和镜头位移机制。)
Before removing or installing the lens, be sure to turn off the projecttor, wait until the cooling fans stop, andunplug the power cord.
(移除或安装镜头之前,务必关闭投影机,等待直到冷却风扇停止运转,并拔出电源线。)
Do not touch the lens surface when removing or installing the lens.
(请不要在移除或安装镜头时触及镜头表面。)
Keep fingerpeints, dust or oil off the lens surface. Do not scratching.
(防止指纹、灰尘或油附着到镜头表面。请不要刮伤镜头表面)
Work on a level surface with a soft cloth under it toavoid scratching.
(请在水平面上作业,并在镜头底下铺一块软布以免刮伤。)
When using the lens unit, set the lens shift adjustment to the center of the screen.
(当使用镜头部件时,将镜头位移设定至屏幕中央。)
Adjustment to the lens shift adjustment to the position other than the above can cause the edges of the image to become dark or can cause some shadows.
(将镜头位移调节到上述位置以外的其它位置,可能会使影像边缘变得暗淡或者造成黑影。)

---