Ledu photoelectric projection calculator version 2.0 released
Views : 3137
Author : admin
Update time : 2021-12-28 10:38:41
Ledu photoelectric projection calculator version 2.0 released
1. Increase the drag of the projector and the screen will change automatically.
2. The relationship between the audience and the screen and projection can be estimated
3. Increase the projection ratio between the brand model of the projector and the lens
4. Increase lens shift adjustment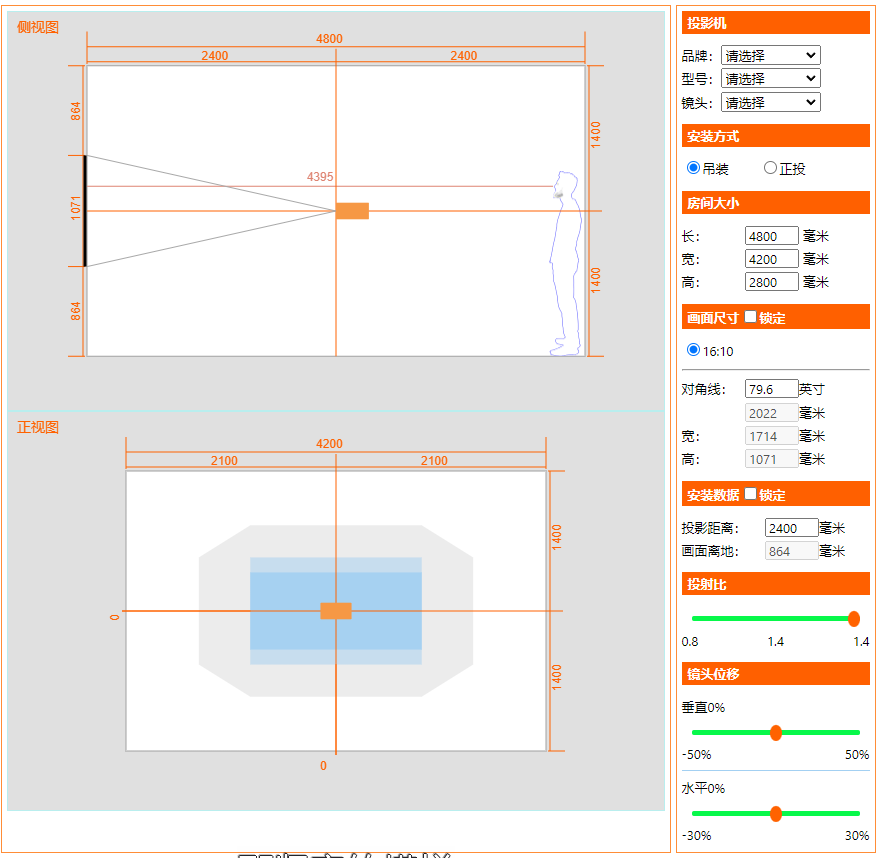 Visit link: www.ld-lens.com Home Projection Calculator
Buy a lens to find Ledu, the effect is good to promote acceptance.